Information
---
---
---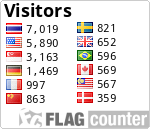 Free counters
---
---
Tour and driving in koh lanta
Tour
Taking a break from sunbathing, swimming, snorkeling and diving in Koh Lanta is possible. There are many other activities waiting to be explored.
Ko Lanta is very diverse in nature. The archipelago comprises of over 70 small islands. Most of them are in the national park area which are truly unspoiled. Many islands nearby are very rich in underwater life on a square mile of coral reef. Some have magnificent beaches which are worthy of a visit.
Many people come to Ko Lanta for some of the world's best scuba diving in the surrounding Andaman Sea . However, the island offers many other great activities and tours suitable for all members of the family including snorkeling, hiking and caving, boat tours, fishing, kayaking or rent a Jeep and sightseeing around this diversity island is worth.
Diving
Any diver that wants to spend quality time visiting Southern Thailand's greatest dive sites should base themselves in Koh Lanta. Dive operators on Koh Lanta have the best access to the great Southern Dive Sites of Koh Phi Phi Koh Ha, Koh Rok, Hin Daeng and Hin Muang. Also, the 3 main dive sites around Phi Phi Islands are Shark Point, Anemone Reef and the King Cruiser Wreck, all in easy reach for dive operators based in Krabi's Ko Lanta
Koh Lanta's quiet, laid-back atmosphere offers an ideal get-away for those seeking to escape the higher volume of tourists that go to Phi Phi, Phuket or Koh Samui every year.
Dream Team Beach Resort the best of Koh Lanta Resort