Information
---
---
---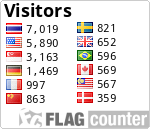 Free counters
---
---
Sightseeing on Ko Lanta
Sightseeing on Ko Lanta
Driving or riding around
Ko Lanta
is a challenge and makes for an excellent adventure. You can explore independently by renting a bike or Jeep 4WD at any of the tour agents on the island. The road conditions are good with paved surface s, with the exceptions of two roads - the first running across the island to the East coast, and the second the last 10km of road at the southernmost point on the way to national park. This should be attempted by experience riders only.
Ko Lanta's people are a mixture of many races; Muslim, Thai, Thai-Chinese and Sea Gypsies. This diversity means you can see old Chinese style houses, Islamic Mosques, Buddhist Temples and traditional Thai housing styles, all on one tiny island.
Many of the local people work in fishing communities, and you can easily spot large groups of the colorful long-tail boats moored on almost every beach. Further inland, you can see rubber and palm farming set against the back drop of
Ko Lanta
's mountain range. On the East coast flat lands prawn farming and fish farming using floating baskets.
Ko Lanta presents a wide variety of differing geographic conditions, from high mountain ranges perfectly covered with a rainforest canopy, waterfalls, canals, reservoirs and caves, to the flatlands and the many beautiful beaches of sunset coast.
Nearby, many small limestone islands offer a chance to peek into an amazing underwater world and neighboring national parks boast hot springs and crystal pools.