Information
---
---
---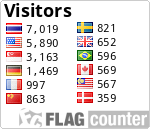 Free counters
---
---
Restaurant : opens daily from 7am to 10pm.
The Coconut Restaurant with its integrated Believe Bar offers a great variety of traditional Thai and
famous Western Food served from friendly stuff in a charming surrounding either at daytime
or at nighttime. Served is breakfast that can be enjoyed in the shortly-after-sunrise atmosphere.
Furthermore we come up with lunch as well as dinner which can be enjoyed while watching the stunning view on the sunset.
Beverages like all kinds of soft drinks, cocktails, beer and wine are part of the standard in our restaurant and bar.